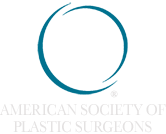 Dr. Douglas Raskin
Office Hours: Dr. Raskin sees patients by appointment.
The office staff is available Monday through Friday from 8:30AM (MST) until 5PM (MST).
If you are from out of town, it is medically necessary for you to remain in or close to Colorado Springs for your early recovery and follow-up care. This will be discussed with you pre-operatively and varies from procedure to procedure.
Further information about Cosmetic Plastic Surgery can be obtained through our office.


For your convenience, we accept VISA and MASTERCARD.
Affordable finance options available.
» read more
The Procedures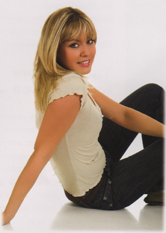 About Dr. Douglas Raskin, MD, DMD
Dr. Raskin is an experienced, board certified plastic and reconstructive surgeon who understands the latest developments in his field to offer his patients the highest possible standard of medical care.

His broad background of training ensures competency in the areas of COSMETIC, RECONSTRUCTIVE and PLASTIC surgery.

Formal medical training and experience (the details)....... After receiving his undergraduate degree in 1971 from the University of Rochester in N.Y. Dr. Raskin earned his medical degree (M.D.) from Temple Medical School in Philadelphia in 1975.

In order to further study human facial structure, he attended Harvard Dental School in Boston and graduated with his doctorate in dentistry (D.M.D.) in 1976.

From 1976-1984, (eight years), Dr. Raskin participated in comprehensive surgical training which included
residencies in both general and plastic surgery and fellowships at Baylor College of Medicine (Houston),
E. Virginia Medical School (Norfolk) and Stanford University (Palo Alto, California).

After 13 years of intensive training, Dr. Raskin became board certified by the American Board of Plastic Surgery.
He has been in private practice here in Colorado Springs since 1984. He continues to actively pursue his medical training through plastic surgical training courses both here and abroad.

Certified by the American Board of Plastic Surgery
Member of the American Society of Plastic Surgeons
Member of the El Paso County Medical Society
Member of the Colorado Medical Society
Member of the International Confederation of Plastic Reconstructive and Aesthetic Surgery