Books
Please order by phone. I accept Visa, MC, AMEX, and Discover.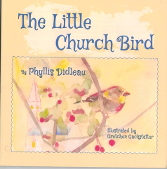 $14.95 soft cover. Also available in hard cover $21.95 + shipping & handling
"The Little Church Bird" Creation and purpose are explained to children from five to twelve. The story of God's plan for each one of us is delightfully written. The Little Church Bird tells children and adults alike that they have been given a special "song to sing". It encourages us to be determined to sing OUR song. With Bible references in the back of the book, it can be used as a spiritual lesson for home or Sunday School.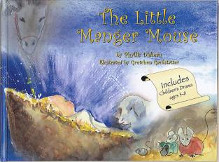 $14.95 + shipping & handling
"The Little Manger Mouse" presents the Christmas Story from a child's perspective and teaches evangelism at an early age.
It tells the Biblical story from the eyes of a mouse family which observes the evening in the stable and partakes in the birth of a family of their own. This makes clear a child's understanding of this great event.
The story ends with the Great Commission encouraging children, as youngsters, to reach the world for Jesus.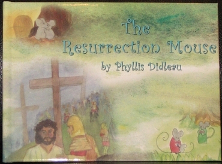 $14.95 + shipping & handling
"The Resurrection Mouse" is the story about a mouse family who observe the crucifixion, burial and resurrection of Jesus Christ.
This second book is the continuation of my dream to teach children about Jesus. Thank you for sharing all of this with me.