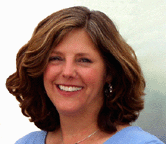 JEANNIE BREEDING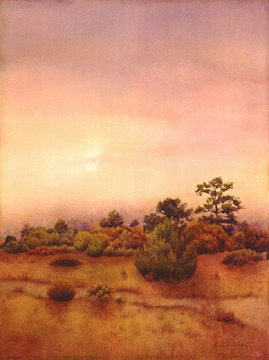 Watercolor "AUTUMN GLORY" © 2009

Watercolor "BARRETT ROAD" © 2009
Watercolor "CHAMISA" © 2009
Watercolor "WHEN COLORS DREAM" © 2009
ABOUT THE ARTIST
Jeannie Breeding is a lover of the outdoors and is never without her camera as she hikes, snowshoes or cross country skis in Colorado's backcountry. She paints to capture the essence and beauty she finds in nature and is inspired by its luminous qualities, its shadows, colors, textures, angles and soft curves.
A Colorado resident since 1975, Jeannie is originally from St. Cloud, MN. She received her B.S. degree in art from St. Cloud State University and her M.A.T. degree from Colorado College in Colorado Springs. After teaching art in Colorado Springs for 28 years, she now devotes the majority of her time to painting in her studio or en plein air, to enjoying the outdoors or to travel. Jeannie has traveled to 6 continents to photograph scenes for her paintings. She works in both watercolor and oil and has won numerous awards for her work. She has had her artwork in national and international shows. Jeannie is a signature member of the Pikes Peak Watercolor Society and an associate member of Women Artists of the West.
ARTIST'S STATEMENT
Paul Cezanne once said "Painting from nature is not copying the object; it is realizing one's sensations." In my landscape paintings, I try to recapture the feeling that I had at the moment of encountering a scene. I don't just copy from nature; I take liberties with composition, form and color. I am particularly interested in portraying a certain mood in each painting, whether it is the warm feeling of a spring afternoon, the crispness of a fall day or the sinister feeling of a winter fog.
See more of Jeannie's work at www.jeanniebreeding.com, www.waow.org and
www.SpiritsintheWindGallery.com