Who's Running this Thing Anyway?
back to main page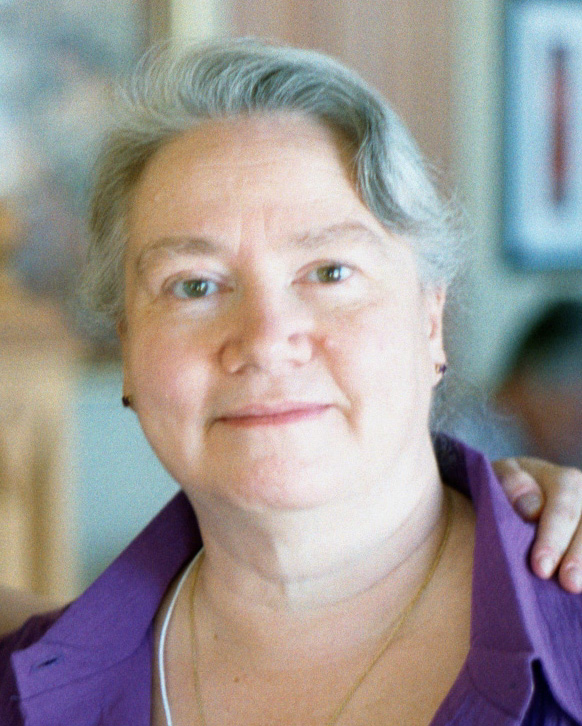 Mary Morman
1245 Allegheny Drive
Colorado Springs, CO 80919
http://home.pcisys.net/~mem
719-522-0484 (home)
719-757-2428 (office)
719-332-5141 (cell)
To contact Mem by email use the complex (but not difficult) email instructions found on her index page here.
Mary Morman, conveniently known "Mem", is the creator, organizer, implementer, and general factotum in charge of this Symposium. She is a woman of a certain age whose love/hate relationship with food and cooking began with the fried chicken, chitterlings, and turnip greens prepared by her Louisiana grandmother. Born in Washington DC, Mem, an army brat, attended a wide variety of public and private schools in Maryland, Texas, and California, and finally settled down to college at the California State University, Sacramento with majors in French and Chemistry. After attending three other universities (and giving up a chance to spend a year at the University of North Wales in order to assist the course of "true love") she graduated from the said CSUS at the age of nineteen with a degree in English and History. Further academic adventures included a teaching credential, an aborted course in midwifery, an intensive study of tax law and accounting (while working for the IRS), training in assembly language programming, and, eventually, an M.Ed. in Adult Education from the George Washington University at the advanced age of thirty-six. During this entire time she continued to cook dinner - often for 300 people at a time.
Her interest in historic cookery began with hobbits (or at least with cooking mushrooms then picnics then banquets) for the Mythopoeic Society. Since these activities occurred concurrently with her participation in the Society for Creative Anachronism, she was somewhat confused at the SCA's attitude (West Kingdom, early 1970s) that cooking a medieval feast simply couldn't be done. Eventually she stumbled upon Duke Cariadoc's Collection of Renaissance Cookbooks and hasn't looked back since. Mem began publication of her culinary newsletter Serve It Forth! in 1996 - just before the world wide web exploded into popularity. Perverse to a fault, she has insisted on continuing the newsletter in hardcopy form and manages to put out about three issues a year (more or less).
On a more mundane front, Mem works as a Business Operations Manager for a major software firm (not MicroSoft, but you're getting close...) and lives in Colorado Springs with her husband Kent, her friend Terry, and her cat Sappho. She no longer has children, but maintains a good maternal relationship with three adult relatives and has three wonderful grandchildren. Her non-cooking interests are include geneology, reading science fiction and mystery novels, travel, and keeping active at her church.
If you'd like more information on Mem's capture by the gypsy band in Eastern Europe, her murder and subsequent autopsy at the hands of a group of mystery writers, her time as duenna to the young princess of Samavia, or her adventures leading a tour group of senior citizens and hormone-choked adolescents through the capitals of Europe feel free to contact her for the stories - some of which are true..