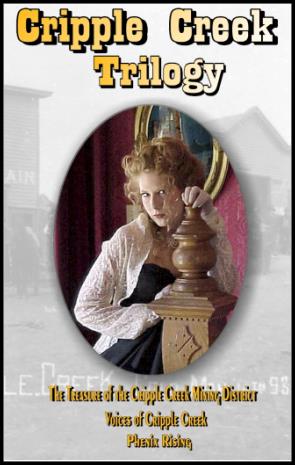 Cripple Creek Trilogy - Three Video Set
Enjoy 180 minutes of Cripple Creek history.
Includes:
---
"The Treasure of the Cripple Creek Mining District"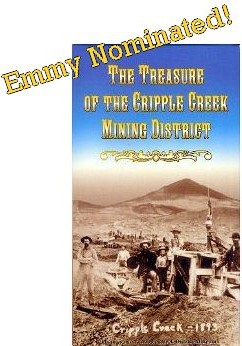 It is May, 1878. In a small mountain stream on the southwest side of Pikes Peak, local cowboy Bob Womack discovers a rich sample of gold ore. Twelve years later, in 1890, the Cripple Creek Gold Rush began. This discovery would eventually make twenty-seven millionaires, save the United States' economy after the Silver Crash of 1893, and create one of the wildest boom towns in the history of the American West.
The story of Cripple Creek is the story of fortunes made and lost. It is the story of spirited hard rock miners, sporting ladies, and pioneer families living through the exciting years of the great Cripple Creek Gold Rush.
---
"Phenix Rising"
"Historic Buildings of Cripple Creek, Colorado"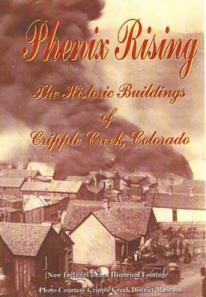 The "land of fortune" is the way the promoters of Cripple Creek described this bountiful district in 1892. Churches, schools, telegraph offices, banks, a post office and newspapers, were being rapidly built to accommodate thousands of people flooding into the district. By 1900 Cripple Creek was known as one of the wealthiest and classiest cities to tame the west.
---
"Voices of Cripple Creek"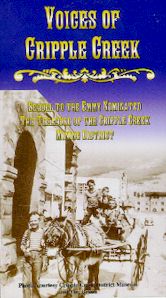 For over one hundred years the Cripple Creek mining district has nourished the dreams of thousands of men and women. Although the lure of gold is what started Cripple Creek, the dream has evolved and has meant many different things to its people. For some it is the thrill of gambling, or the place they grew up. For some it is the scenic splendor of Cripple Creek's Rocky Mountain setting, and for others it is the extraordinary history. A history as colorful and as magical as any story told about the glory days of the American West. This is a story about the people who have fallen in love with the Cripple Creek Mining District.
---
$59.99
For inquiries:
Colorado Springs area call 1-719-481-3963
-- correspondence --
P.O. Box 42 Palmer Lake, Colorado 80133