"In The Media"
Articles:

Radio Interviews:

---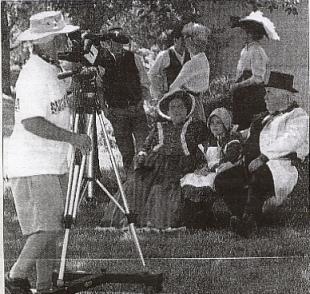 "Palmer Lake producer Jim Sawatzki filmed a re-enactment of a Victorian era Chautauqua gathering for his upcoming documentary on the town's Chautauqua meetings. Photo courtesy JAN C.J. JONES"
Wednesday, August 2, 2006
Jim Sawatzki turns his lens on Tri-Lakes
Documentary filmmaker specializes in local history

BY JENNIFER WILSON
The Slice
Thirty people dressed in long sleeves, high necklines and heavily layered Victorian dress crowded the Palmer Lake Village Green on July 16.
They sweltered in the 90-degree temperatures.
"No one fainted, thank God," Jim Sawatzki said. "It was the hottest day we had here."
Today's Palmer Lake residents wear shorts and tank tops to beat the heat. But that wasn't the case in 1887, the year Sawatzki, a Palmer Lake film producer, sought to resurrect in his latest film.
Sawatzki was staging a re-enactment of the town's Chautaqua campground, the subject of his latest documentary. He's been making documentaries for more than a decade, and he's passionate about Pikes Peak-area history. His films have aired on A&E's Biography Channel.
"I want people to get excited about where they live," Sawatzki said.
Sawatzki made his first documentary in 1992 and refers to himself as an amateur historian.
His very first project, "The Village on the Divide," tells the Victorian saga of one of Colorado's early health resorts, otherwise known as Palmer Lake.
A Michigan native, Sawatzki earned his degree in film and television from Michigan State, then moved to Colorado to ease his asthma problems.
For the next two decades, Sawatzki taught art and foreign language at schools in Colorado Springs, Green Mountain Falls and Castle Rock.
Sawatzki also worked for 10 years delivering mail in Monument -- a vocation that enabled him to meet many residents and hear their stories.
Then he got into filmmaking full-time.
"Twenty-five years later, I came back to what I really wanted to do," Sawatzki said.
In 1999, Sawatzki got the honor of a lifetime when his film "The Treasure of the Cripple Creek Mining District" was nominated for an Emmy award.
Sawatzki's current project looks at the Palmer Lake Chautauqua, an educational gathering that drew people to town each summer from 1887 to 1910 for lectures, cultural events and outdoor activities.
It was the place to be "if you wanted to go lift your mind," Sawatzki said.
The Chautauqua facilities sat on land now located south of Glen Park and the town tennis courts, he said. It was the first Chautauqua in Colorado.
"That is, in my opinion, what really put Palmer Lake on the map," Sawatzki said.
One of Sawatzki's most difficult jobs is trimming most films down to 30 minutes, he said.
"I'm not like Ken Burns. I don't have seven nights," he said. But Sawatzki takes satisfaction in knowing his films record history forever.
All that work will be seen 100 years from now.
---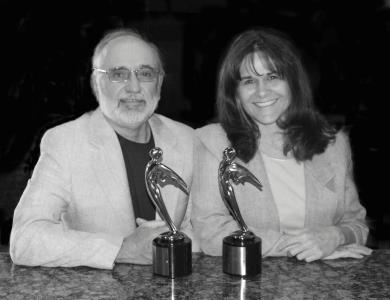 The Tri-Lakes Tribune
Page 10A - May 31, 2006
By Dan Barker
A Telly Award could help with the next step for Monument producers Jim Sawatzki and Jan C.J. Jones.
Founded in 1979, the Telly Awards is the premier program honoring outstanding local, regional and cable TV commercials and programs, as well as the finest video and film productions.
The two worked together on a segment called "The School in the Woods," which explores the unique school in Black Forest. It was one of a series of videos in the Tri-Lakes Today series made for the Pikes Peak Library District and shown on public access Channel 17, Sawatzki said.
He was taken by surprise when he heard they had won the award.
"I didn't even know (Jones) entered it," he said.
Telly awards are given in a "myriad" of categories and this year saw 12,500 entries. "The School in the Woods" won as an informational short, Jones said.
The process was a great example of community partnership, because it covered an entire year of the school, showing what the students did through the seasons. Parents helped by contributing footage, Sawatzki said.
"It's a great story. We don't have as many schools like that in the world anymore -- country schools attuned to nature," he said.
That was what attracted Jones as well. Her background was in biological research, with a focus on zoology. She did research in the academic and government fields on animal diseases, with an emphasis on technical writing until she was bitten, by the creativity bug she said.
From there, "I learned my passion for the visual medium," Jones said.
"The school is a little known gem," she said. "A lot of kids would like to be involved in it, but don't know about it."
That motivated the team to let the community to know more, with the chance some might take the idea and learn from it, Jones said.
The School in the Woods offers an entire school year at the small campus for two classrooms of fourth-grade students. They must already have an interest in the natural world and a lottery determines who gets in.
"When I was a kid I wish I had an opportunity to go to school outdoors," Jones said.
Getting a Telly involves getting past a panel of 25 judges; no small feat, she said.
This is not the first honor for Sawatzki, who received an Emmy nomination for his "Treasure of Cripple Creek," which was shown nationally on the A&E Biography Channel.
Although he graduated from Michigan State University in 1970 after studying TV, film and radio, no one was hiring when Sawatzki moved to Colorado. He was in and out of schools systems as an art teacher and worked in pottery production, but in 1994 he had the idea to create historic videos of the area like a recent one on General Palmer. By 2002, he decided to do he Tri-Lakes Today series with the library district's help.
"I can't say enough about the Pikes Peak Library (District)," Sawatzki said. "They're the public access and a public resource."
However, making these videos takes money, and that meant getting other sponsors as well.
He said he hopes The Telly will help with his newest project, a history Glen Park and the Rocky Mountain Chatauqua assembly in Palmer Lake. The show will be called "Summer's Sojourn."
He has a historical society grant, but perhaps some other sponsors will be attracted to the project after this honor, Sawatzki said.
Jones' next effort brings her "right back to the nature thing," she said.
Art Safaris is a pilot for a new series following the work of wildlife artist and adventurer Ray Shaw. Jones got back last week from the Everglades, where Shaw was looking for a subject for his next painting.
The idea is to explore "the art of nature and the nature of art," in what, is subtitled "a brush with adventure," Jones said.
---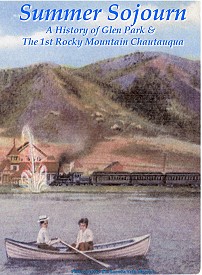 Local director, producer and film scriptwriter Jim Sawatki's film "Summer Sojourn" will be shown March 7 as part of the film festival event.
The Tribune
March 5, 2008 5A
By Nicole Chillino
Staff Writer
A good film can evoke emotions, propel people deep into thought and inspire them to live out their dreams.
March 7–8, Tri–Lakes area residents and people from across the Front Range will have the opportunity to see, and perhaps draw inspiration from, the Best of the 2007 Taos Mountain Film Festival at the Tri–Lakes Center for the Arts. "The Tri–Lakes Center for Arts is a means for bringing the Taos Mountain Film festival to this part of the state," said Suzy O'Banion, with the center. She said Pietro Simonetti, treasurer for the Colorado Cancer Foundation made it possible for the festival to come to the Tri–Lakes area.
Every year, the Colorado Cancer Foundation brings the best of the Taos Mountain Film Festival to Colorado, Simonetti said. Because the best of the best films are selected, it is usually a one–day event. This year, though, some films from Colorado were added and organizers extended the event to two days.
Local director, producer and film scriptwriter Jim Sawatzki's film "Summer Sojourn", will be shown March 7 as part of the event. The film is about Chautauqua, a college that was started in New York and brought to Palmer Lake in 1886. Every summer from 1886 to 1910, people gathered in the Glen to discuss popular issues and hear important people of the times.
"Summer Sojourn" aired on Rocky Mountain Public Broadcasting Network Jan. 1 and reached about 34,000 households.
Usually, the best of the Taos Mountain Film Festival is shown in Boulder, but there are a lot of film festivals in Boulder, so the foundation chose to try the Colorado Springs-area market; Simonetti said.
The majority of the proceeds from the event will go to the Colorado Cancer Foundation, he said. The foundation is run by volunteers, so 100 percent of what is donated to the foundation goes toward the cause, Simonetti said. Donations to the foundation stay in Colorado.
The money goes to sponsor cancer research at the University of Colorado at Denver and its Health Sciences Center and to help Colorado families affected by cancer.
"Usually we come in after insurance has failed," Simonetti said. "There are situations where the patients are running out of money, but they still need therapy, and we come in and close that gap."
---
Volume XXVI No. 7
July, 2008 5A
by Eve Tilley
Art Is for Everyone
Michigan native Jim Sawatzki, a Telly Award-winning & Emmy Award-nominated Producer/ Director and amateur historian has been documenting local history of the Pikes Peak Region since 1992: "I believe people should know the history of where they live and that this knowledge will help promote a sense of place and appreciation of their community.
Sawatzki's most recent film, "Summer Sojourn," was a history of Glen Park and the first Rocky Mountain Chautauqua in 1887. The Chautauqua was the cultural entertainment of the 19th century with over 400 permanent assemblies established by the end of the century and a traveling circuit established by 1910. The fashion was over by the early 1930s but is experiencing a revival, and national figures such as Clay Jenkinson portray Thomas Jefferson and Meriwether Lewis and local favorite Richard Marold portrays Franklin Delano Roosevelt and Winfield Scott Stratton.
His current documentary, Historic Artists of the Pikes Peak Region, will be a 60 minute TV production that will be formatted for PBS affiliates and local cable channels such as the PPLD Comcast channel 17, and be made available to libraries, schools, and museums throughout the state. All interviews of the experts/historians produced for this show will be donated to Colorado Springs Pioneers Museum, and the Carnegie Library for future research. His list of artists is extensive. He will begin with author Helen Hunt Jackson (1870s), painter Charles Craig (1880s) and architect Thomas MacLaren (1890s). The 20th century includes photographer Laura Gilpin, ceramic artists Artus and Anne Van Briggle, silent film star Lon Chaney, political cartoonist and art teacher Boardman Robinson, and sculptor Starr Kempf. His list of primary-source interviews will include experts such as, John Hazlehurst (art collector); Leland Feltz (local historian); Leah Witherow and Katie Davis Gardener (Pioneers Museum); Eric Bransby and Jeff Brown (local artists) and members of the Kempf family. For more information: www.palmerdivideproductions.com
---
Award-winning filmmaker is making a fresh attempt - and this time it's personal.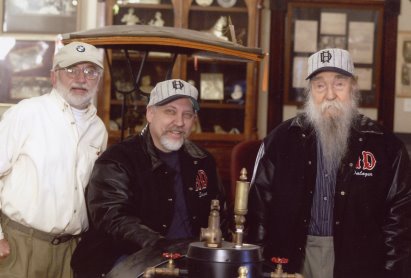 From L to R: Filmmaker Jim Sawatzki, HOD Museum Director Chris Siriano, and the last of the barnstorming players Lloyd Dalager.
By William F. Ast III
H-P Staff Writer
RIVERSIDE - Work got under way last month on a new attempt to produce a documentary about the Israelite House of David religious colony in Benton Township.
Award-winning filmmaker Jim Sawatzki of Colorado was at the House of David Museum in Riverside and at the colony grounds to do some work on the documentary and to get started on a short promotional piece for the film. Many of the interviews for the 60-minute film have already been done. While plenty of archival material is available, the hard work of organizing everything is just getting started.
"It's just mind-boggling," said museum founder Chris Siriano. "Piecing all that stuff together to tell that story, and in one hour, which is absolutely absurd. It's like trying to compile every story in the paper about the House of David into one story." Fortunately, Sawatzki is "good at that," Siriano said. "He's really good with a history documentary."
Sawatzki, who has lived in Colorado since 1971, said the work isn't easy.
"We hope to present a nice little definite history," Sawatzki said during an interview at the museum. "That's kind of tough to do in an hour. That's a challenge. You've got thousands of things in here. There are books written on it, so you have to condense it down and make it a story that will be entertaining, but will also teach people about what this was."

Award-winning filmmaker Jim Sawatzki of Colorado has been at the Israelite House of David colony in Benton Township and the House of David Museum in Riverside in preparation for a one-hour documentary on the colony. The film is personal - he's a Benton Harbor native who often visited the House of David Amusement Park as a child.
Sawatzki's work has been shown on PBS stations and one of his documentaries, "Treasure of Cripple Creek Mining District," was nominated for Best Historical Documentary during the 14th annual Heartland Emmy Awards in September 2000.
He said the House of David film will be his 13th documentary.
But for Sawatzki, this is a personal effort. He is a Benton Harbor native who often went to the House of David Amusement Park as a child.
"I rode the train and the cars," Sawatzki said. "I remember going to the variety shows when (master of ceremonies) Chic Bell was still on stage. Later on, as a teenager, you'd go out to the bowling alley and do the arcade. I spent a lot of time at the House of David. Those are pretty good memories."
Sawatzki graduated from St. John's High School in Benton Harbor in 1965, and from Michigan State University in 1970 with a bachelor's degree in art education. St. John's later combined with St. Joseph Catholic High School to form Lake Michigan Catholic Schools.
Siriano said he and personnel from TGA Recording in Benton Harbor have been interviewing colony members and others for the documentary.
The interviewees include: Lloyd Dalager, 94, the current president of the House of David; baseball player Ike Bohn of Sodus; Donnie Robertson, who used to run the mechanical music museum at the Amusement Park; Charlie Antanapolus, who was born and raised at the colony, and Hettie Purnell, 92, the only living granddaughter of colony founders Benjamin and Mary Purnell.
Siriano said Hettie Purnell was raised in the Shiloh house, but hadn't been back there since the 1920s. Purnell, who lives in St. Joseph, returned to the vast building for the interview.
"That's the most unbelievable day I've spent in years," Siriano said. "Her stories are unmatched with anything I've ever heard. She was right there with (Benjamin and Mary), and we've got her on film."
Also available for the documentary is old movie footage, "lots of it," Siriano said. That includes baseball games, the old "pepper games" that the ballplayers used to amuse spectators, Grover Cleveland Alexander "pitching, and cracking jokes and playing the pepper game himself," and the House of David basketball team, he said.
There is also footage of the colony's Sunset Motel in McAllen, Texas, and a scene of a House of David band playing on the steps of New York City Hall, Siriano said.
Siriano said that anyone who has old movie footage of the colony should contact him at 849-0739.
The museum has plenty of still photos but hasn't been able to find any movies of, for example, a House of David band playing on stage at the Amusement Park, Siriano said. If anyone has footage that the documentary can use, they will get credit in the documentary, he said.
But first comes the finishing of the promotional piece. That will be done within a month, and then the fundraising starts.
"We're going to take it to basically everybody we think might be interested in trying to help," Siriano said. That will include foundations, businesses and individuals, he said.
Sawatzki has had plenty of experience in raising funds. He said he prefers to go to foundations and businesses rather than to trying to get government grants.
"I've done grants," Sawatzki said. "Most of the time, by the time you've filled out all the information and sent in all in, and done the hoops, by the time they tell you 'no,' you could have done the thing."
Sawatzki said the project, will take about $100,000. Siriano said Sawatzki is willing to do the work "for a substantially reduced amount" because of his personal interest.
The Israelite House of David colony was founded in Benton Harbor by the Purnells in 1903.
After Benjamin Purnell died, Mary Purnell in 1930 founded the Israelite House of David as Reorganized by Mary Purnell, usually known as Mary's City of David.
The City of David has its own museum, which is open in the summer, and also offers colony tours and vintage baseball games in the summer.
The colonies, which believe in a millennialist Christian religion, became an important part of Southwest Michigan history. The colonies are next to each other in Benton Township. While both are down to just a few surviving members, they are still operational and the grounds are private property.
---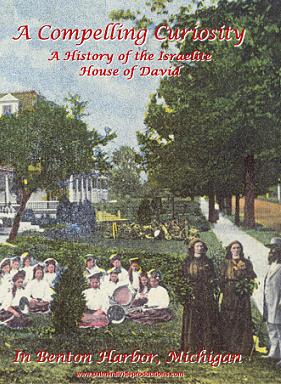 "A COMPELLING CURIOSITY
a history of the Israelite House of David"
MEET THE DIRECTOR
Born and raised in Benton Harbor, Mich., Jim Sawatzki remembers visiting the House of David as a child and ordering potato pancakes at Mary's Vegetarian Restaurant. "I went there every summer," he says. "It was a nice place to grow up. I experienced the miniature trains, the zoo. I remember eating the wonderful ice cream cones:"
So when Chris Siriano approached him with the idea of making a documentary about the religious colony, Sawatzki jumped at the chance. "I have a connection with it;" he says.
While he admits the depth of history of the House of David is difficult to tell in a one-hour documentary, "It's an interesting and challenging task," he says. "I'm trying to do a tribute to highlight the importance and positive accomplishments of the people of the House of David and what they did for the history and economy of southwestern Michigan."
In its heyday, Sawatzki says the House of David owned trolley car and steam ship companies and a lumber mill. "They catered to tourism and the public;" he says. "Everything they touched prospered:"
Sawatzki attended Michigan State University and graduated in 1970 with a degree in Art Education. He moved to Colorado and taught art for 15 years before starting his own company in 1994 called Palmer Divide Productions. He began making historic documentaries about local Colorado towns. "I realized a lot of local histories are really important and just as interesting as nationally big stories," he says. "I thought there was a need for something like that."
Sawatzki has made 12 documentaries, one of which was nominate for an Emmy. He is currently looking to secure additional funding to complete the House of David documentary. - YR.
Lakemagazine.com
---
For inquiries:
Colorado Springs area call 1-719-481-3963
-- correspondence --
P.O. Box 42 Palmer Lake, Colorado 80133