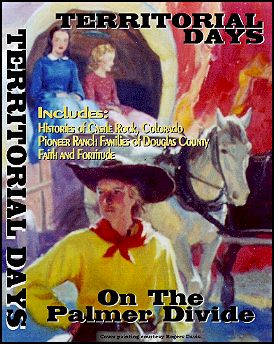 Territorial Days - Three Video Set
Enjoy 90 minutes of Pikes Peak regional history.
Includes:
---
"A LANDMARK FOR ALL"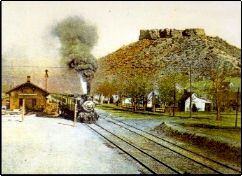 A History of Castle Rock, a foothills landmark on Front Range Colorado, is the northern gateway to the Pikes Peak region. This 30 minute video tells the unique history of this county seat from territorial days to the present thriving community of the 21st century. The history of Castle Rock is a captivating story in the making of Colorado.
Written, Produced & Directed by Jim Sawatzki
---
"DIVIDE COUNTRY"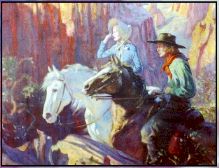 A history of pioneers and open spaces on Front Range Colorado. Glimpse what life was like on the Palmer Divide from prehistoric times through the 19th-century. Meet historic ranch families who still work their original homestead's, established as early as the 1860s. The now-faded communities of Spring Valley & Greenland, Colorado are also documented. Archival and unique family photographs are presented in this 30-minute production of the people and the land of Divide Country.
Featuring renowned photographer John Fielder
Written, Produced & Directed by Jim Sawatzki
---
"FAITH AND FORTITUDE"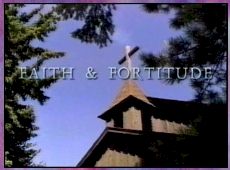 History of a Pioneer Church. Monument, Colorado Community Presbyterian Church. Celebrating 125 years (1874-1999)
Established in 1874 by famed Presbyterian circuit rider Reverend Sheldon Jackson, the Monument Community Presbyterian Church has been welcoming people for worship and fellowship for 125 years. Learn how God has sustained this church through the pioneer times, the roaring '20's, the depression, wars, and the urban movement. Although there were many opportunities throughout our 125-year history for this church to die, God's purpose was carried on and today is reaching out to many new people within the Tri-Lakes area. The importance of our history is the witness and service of the previous generations for the generations to come.
Written, produced, and directed by Jim Sawatzki & MCPC Historical Committee
---
$24.99 DVD
For inquiries:
Colorado Springs area call 1-719-481-3963
-- correspondence --
P.O. Box 42 Palmer Lake, Colorado 80133