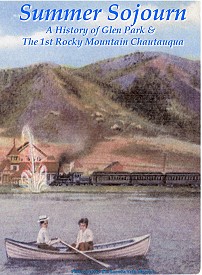 "Summer Sojourn"
a history of Glen Park
and the 1st Rocky Mountain Chautauqua
Long before silent movies, radio, and television, rural Americans relied on the Chautauqua stage for their cultural entertainments. By the late 19th century over 400 permanent Chautauqua assemblies were established, and by 1910 the circuit (traveling) Chautauqua's brought the experience to thousands of communities throughout the country. With its demise in the early 1930's, over 45 million Americans had been touched by this phenomenon which President Theodore Roosevelt called "America at its best."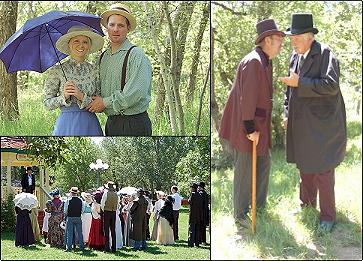 Written, Produced & Directed by Jim Sawatzki
Video Editor: Lynn Roth
Script Editor: Diane M. Sawatzki
Narrator: Dennis Book
Music: Francis Pierson & Jennifer Griffis
This dvd also includes "The Village on the Divide" a history of Palmer Lake, Colorado. Plus 30 minutes of bonus footage of Glen Park, more details of Chautauqua, and the making of this production.
Produced by The Palmer Lake Historical Society in association with Palmer Divide Productions. All rights reserved. &copy 2007
$24.99 DVD
For inquiries:
Colorado Springs area call 1-719-481-3963
-- correspondence --
P.O. Box 42 Palmer Lake, Colorado 80133