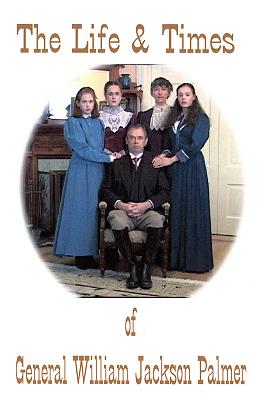 "The Life & Times of General William Jackson Palmer"
Founder of Colorado Springs, Colorado
and the Denver & Rio Grande Railroad.
A Civil War hero, railroad builder, community-founder and benefactor, William Palmer's life seemed the quintessential 19th century success story. His Quaker roots influenced his desire to make a better world for others while building a new life in the American West. An adventurous railroad entrepreneur, Palmer helped shape the advance of civilization to the yet-untamed Colorado Territory after the Civil War. By all outward appearances he was wealthy and accomplished but his private life would prove to be most bittersweet. Over three years in the making, this is the first-ever video/film biography on Palmer. The last published work on his life was released in 1959.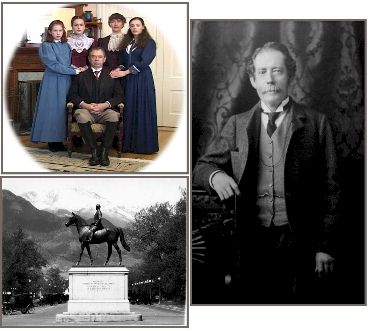 ---
Sample the 17 second clip "General Palmer Rides Again" from the program.
Click here
to view the 35 second clip "Narrow Gauge Train" from the program.
(A Windows Media Player pop-up window will appear).
---
60 Minutes in Color
$24.99 DVD
For inquiries:
Colorado Springs area call 1-719-481-3963
-- correspondence --
P.O. Box 42 Palmer Lake, Colorado 80133